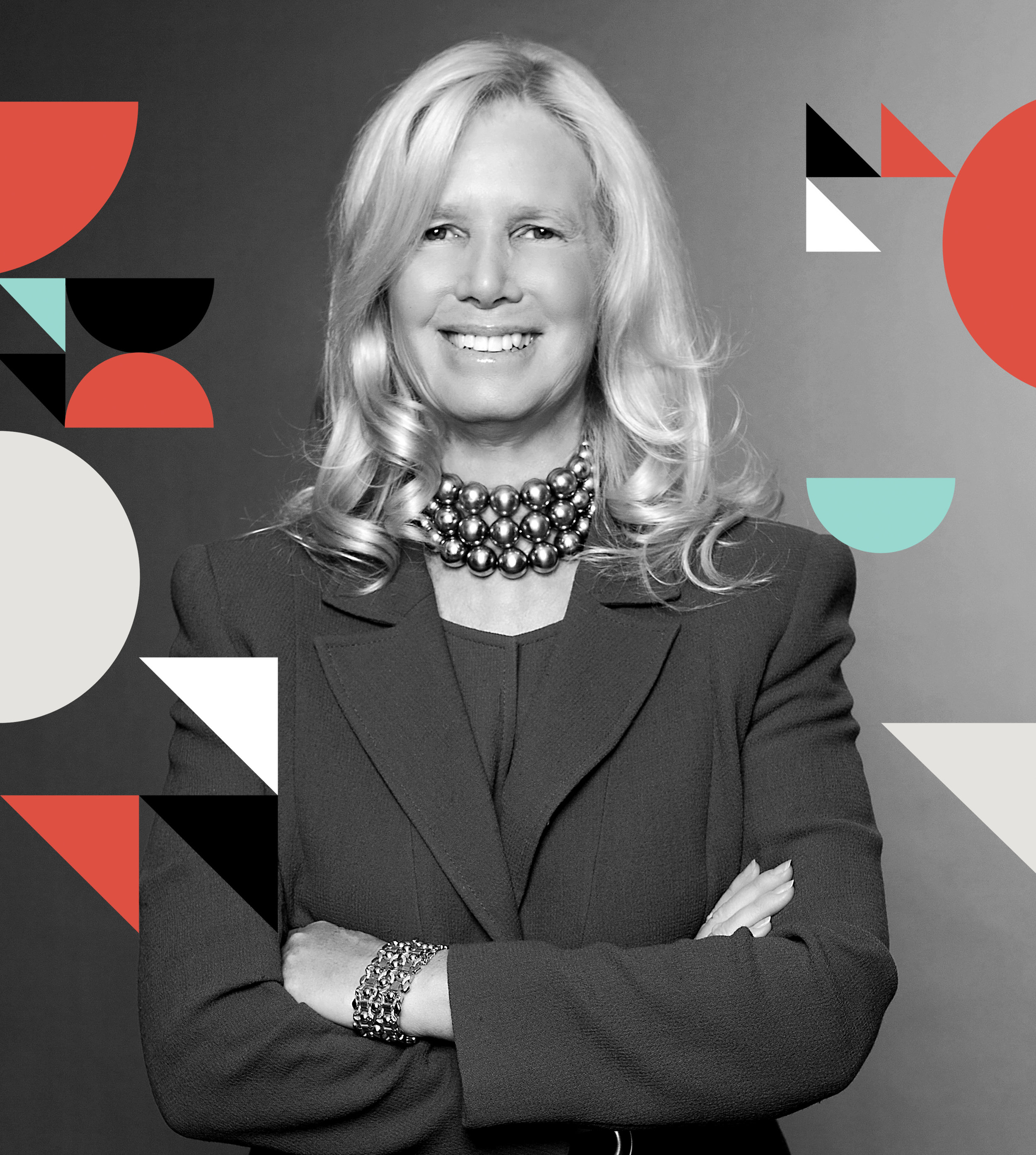 NEW AMERICA

Rear Admiral Susan J. Blumenthal, MD, MPA (ret.) provided distinguished service for over twenty years as a leading national U.S. Government health expert and spokesperson in the Administrations of four U.S. Presidents. She served as Assistant Surgeon General of the United States, as the first ever Deputy Assistant Secretary for Women's Health, and as Senior Global and e-Health Advisor in the U.S. Department of Health and Human Services. She also was a White House Advisor on health issues. Dr Blumenthal has served as the top medical advisor to the Secretary of the U.S. Department of Agriculture, and as Chief of the Behavioral Medicine and Basic Prevention Research Branch at the National Institutes of Health. Throughout her career she has worked to bring understudied health and science issues to increased public and scientific attention including women's health, global health, obesity, and disease and violence prevention. She was a pioneer in exposing the inequities in women's health and then was a major force in moving these issues to the forefront of the national and global health agendas. She has been at the forefront of the application of information technology to improve health building several award winning federal websites.
Dr. Blumenthal is currently a Senior Fellow in Health Policy at New America, a Clinical Professor at Georgetown and Tufts Schools of Medicine, and Public Health Editor of the Huffington Post. She is also a member of the MIT Media Lab's Advisory Council. Dr. Blumenthal, a national expert in disease prevention directs innovative programs to improve nutrition and health outcomes for participants in the Women's, Infants and Children Federal Food Assistance Program (WIC) and the Supplemental Nutrition Assistance Program (SNAP).
Named by the Medical Herald and the National Library of Medicine as one of the most influential and important women in medicine and by the New York Times as one of the top doctors in the women's health field, Rear Admiral Blumenthal is the recipient of numerous awards, medals and honorary doctorates for her pioneering contributions to improving health. She was named the 2009 Health Leader of the Year by the Commissioned Officers Association, its highest honor, and as a 2010 Rock Star of Science by the Geoffrey Beene Foundation.
DIRECTOR, MIT MEDIA LAB

Director, MIT Media Lab and Professor of the Practice in Media Arts and Sciences Joichi "Joi" Ito has been recognized for his work as an activist, entrepreneur, venture capitalist, and advocate of emergent democracy, privacy, and internet freedom. As director of the MIT Media Lab, and a Professor of the Practice in Media Arts and Sciences, he is currently exploring how radical new approaches to science and technology can transform society in substantial and positive ways. Soon after coming to MIT, Ito introduced mindfulness meditation training to the Media Lab. Together with The Venerable Tenzin Priyadarshi, Ito is promoting the contribution that awareness and focus can bring to the creativity process.
Ito is chairman of the board of PureTech, and as served as both board chair and CEO of Creative Commons. He sits on the boards of Sony Corporation, the John S. and James L. Knight Foundation, the John D. and Catherine T. MacArthur Foundation, and The New York Times Company. In Japan, he is visiting executive researcher of KEIO SFC, and he was a founder of Digital Garage, and helped establish and later became CEO of the country's first commercial Internet service provider. Ito was an early investor in numerous companies, including Flickr, Last.fm, littleBits, Formlabs, Kickstarter, and Twitter.
In 2011, he received the Lifetime Achievement Award from the Oxford Internet Institute. In 2013, he received an honorary D.Litt from The New School in New York City, and in 2015 an honorary Doctor of Humane Letters degree from Tufts University. In 2014, Ito was inducted into the SXSW Interactive Hall of Fame; also In 2014, he was one of the recipients of the Golden Plate award from the Academy of Achievement. He is co-author with Jeff Howe of Whiplash: How to Survive Our Faster Future (Grand Central Publishing, December, 2016). Ito is a member of the 2017 class of the American Academy of Arts and Sciences.
HARVARD T.H. CHAN SCHOOL OF PUBLIC HEALTH

Fredrick John Stare Professor of Epidemiology and Nutrition at Harvard T.H. Chan School of Health and Professor of Medicine at Harvard Medical School, Walt Willett, MD, DrPh studied food science at Michigan State University, and graduated from the University of Michigan Medical School before obtaining a Masters and Doctorate in Public Health from Harvard T.H. Chan School of Public Health. Dr. Willett has focused much of his work over the last 40 years on the development and evaluation of methods, using both questionnaire and biochemical approaches, to study the effects of diet on the occurrence of major diseases. He has applied these methods starting in 1980 in the Nurses' Health Studies I and II and the Health Professionals Follow-up Study. Together, these cohorts that include nearly 300,000 men and women with repeated dietary assessments, are providing the most detailed information on the long-term health consequences of food choices.
Dr. Willett has published over 1,700 original research papers and reviews, primarily on lifestyle risk factors for heart disease, cancer, and other conditions and has written the textbook, Nutritional Epidemiology, published by Oxford University Press, now in its third edition. He also has written four books for the general public. Dr. Willett is the most cited nutritionist internationally. He is a member of the National Academy of Medicine of the National Academy of Sciences and the recipient of many national and international awards for his research.
ASSISTANT DIRECTOR, OPEN AG, MIT MEDIA LAB
Hildreth manages people, potential and partners at the Open Agriculture Initiative (OpenAg). She also leads research in user experience and interaction design for the group, fusing her expertise in health behavior change with emotion-based design methodologies and persuasive technology to create easy, engaging, positive behaviors in food systems.
She is a Registered Dietitian and designer who's spent the last fifteen years leading communications, policy and technology development projects in the public and private sector. Before joining the Media Lab, Hildreth led digital innovation strategy for the Special Supplemental Nutrition Program for Women, Infants, and Children (WIC), and is particularly passionate about designing for and serving the most vulnerable populations in our society.
She is an award-winning performer and director, and her designs (under HESTIA design lab) have been featured at the Triennale di Milano. Hildreth has degrees in foreign service from Georgetown University, in nutrition from Texas State University, and recently completed a food innovation and design fellowship at the Università degli Studi di Modena e Reggio Emilia.
53% Conference Facilitators
 
DIRECTOR OF OPERATIONS, IDEO

Heather Boesch helps lead IDEO's public sector practice. At IDEO, a global design and innovation consultancy, Heather works at the intersection of business, design and organizational strategy across industries, with a focus on helping local, federal and international governments tackle complex systemic challenges and design innovative citizen-centered services. Her recent work includes advising US Immigration and Customs Services and the City of Boston on modernizing their digital presence, and working with USAID to adapt private-sector demand generation techniques to improve public health outcomes in sub-Saharan Africa.
Prior to joining IDEO, Heather lived in the Middle East while serving as the Director of Operations for a trucking company run by tribal Sheikhs that endeavored to bring economic relief to communities adversely affected by war, and simultaneously co-founded New World Design, a collective of designers working on humanitarian projects in post-war Iraq, including potable water dissemination networks, wheelchair distribution, transportation infrastructure, mobile medical services, and affordable housing constructed from US military refuse. Heather has also worked as a research analyst at McKinsey, as a member of the education team at the Museum of Contemporary Art in Los Angeles, and as part of a core team that designed a specialized air cargo shuttle service using decommissioned US Air Force jets to transform the supply chain logistics of industrial projects in the world's most remote locations.
Heather holds a BA with Honors in Economics from Harvard, where she graduated in the top 2% of her class, and an MA in Architecture from the Harvard Graduate School of Design. Outside IDEO, Heather is an advisor at Eastern Foundry, an incubator convening startups, government agencies and contractors to drive innovation in government and currently serves as an appointee on the National Advisory Council on Innovation and Entrepreneurship for the Department of Commerce.
PORTFOLIO DIRECTOR, IDEO

As a Portfolio Director at IDEO's Cambridge studio, Ann explores the human dimension of design – what motivates people, how they think, how they choose – and using storytelling as a design tool. She has worked on projects for diverse clients, including American Express, Sanofi, U.S. Citizenship and Immigration Services, and GE, and is passionate about bringing impact and innovation to public and private sectors through design. Most recently, Ann spent over a year as an IDEO.org Innovator-in-Residence as US Health and Human Services serving in the Office of the Surgeon General, where she provided creative direction for the Surgeon General's various campaigns, publications, and storytelling platforms. In this role, she is creating new ways to bring evidence-based health information to the public through a human-centered design approach, furthering the Surgeon General's role as America's Doctor and leading voice in public health.
As a designer with roots in anthropology & documentary film, Ann's approach starts with getting into the field and talking to the end user. Ann worked for over a decade as a filmmaker and journalist for public media, covering a range of issues from life in North Korea to the counterfeit drug trade in India. Her credits include Frontline, NOVA, Antiques Roadshow, PBSKids, as well as two duPont-Columbia Awards, broadcast journalism's highest honor. She continues her work as a documentary film director, currently finishing her documentary Lovesick, a film about matchmaking for HIV-positive singles in India.
Ann holds a joint degree in Anthropology and the Study of Religion from Harvard College. She is a fellow of the Sundance Institute labs and Sundance Women's Film Initiative, and term member of the Council on Foreign Relations.
53% Conference CONSULTANT
PRESIDENT/CEO, BURGER, CARROLL & ASSOCIATES, INC (BCA)

Art has over 30 years of experience advising the Supplemental Nutrition Program for Women, Infants and Children (WIC), and was selected by the US Department of Defense to guide the development and implementation of WIC Overseas. Art is also widely-regarded for his 25+ years of experience in SNAP and WIC EBT. He is currently leading eWIC initiatives in 3 states and the Commonwealth of Puerto Rico. He is also overseeing Independent Verification and Validation (IV&V) monitoring projects for the Office of the New Mexico Secretary of State, State Personnel Office, and the Departments of Environment, Finance and Administration, Information Technology, and Tax and Revenue.

Art is advising several initiatives to apply advanced e-payment technologies (chip card, mobile, web and biometrics) in the delivery of government benefits, with the intent of enhancing the integrity of these payment systems and migrating the clients to the commercial financial mainstream. Art is a Chair-Emeritus of the US eGovernment Payments Council (eGPC), and was the group's 2011 Pioneer of the Year Award winner. Previously, Art was adjunct faculty in the Information Systems Management Program at the University of San Francisco, California. Art holds a Bachelors and a Master's degree in Political Science from the University of California, Riverside.